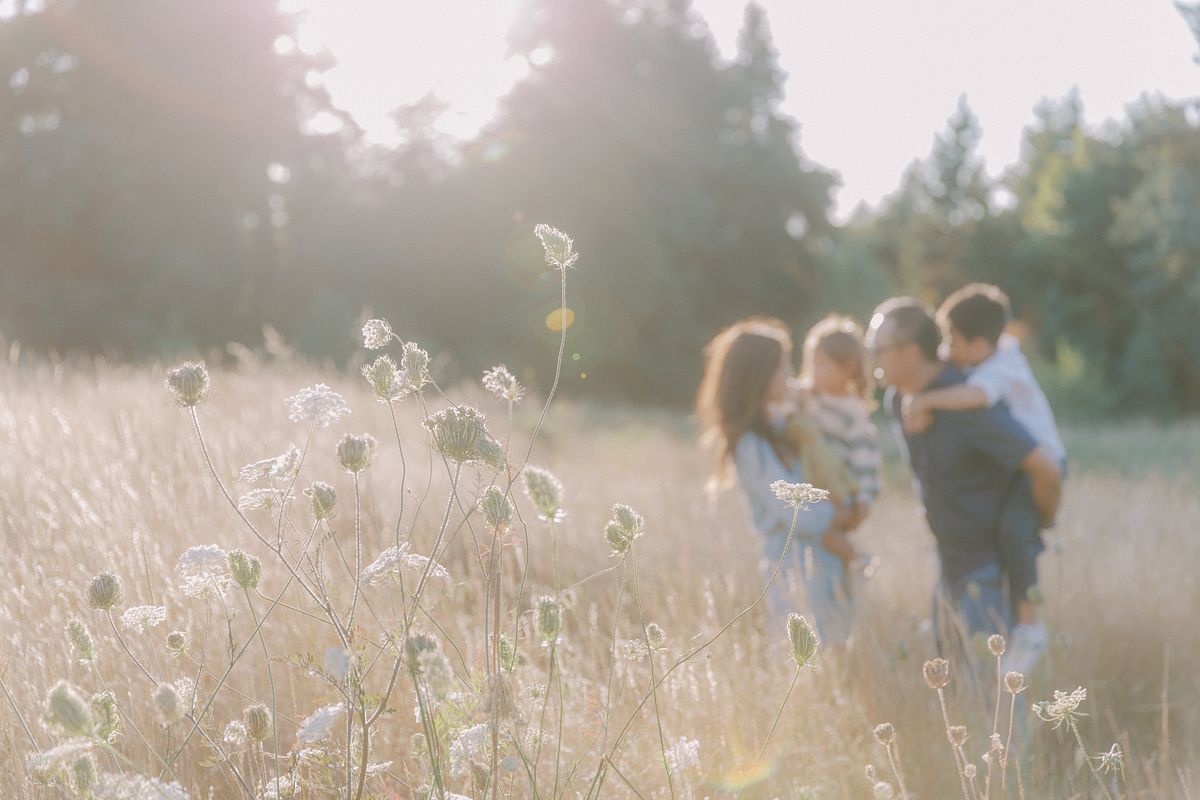 Welcome back, dear readers! Today, we have an exciting story to share about a lovely couple, Chris and Rebekah, who recently celebrated their ten year wedding anniversary. As their trusted family photographer, I was thrilled when they approached me to capture this momentous occasion with an updated family portrait session. Join me as we embark on a fun-filled adventure with their adorable children, Isaiah and Ellie, at the picturesque Discovery Park in Seattle!

Chris and Rebekah have truly stood the test of time! Ten years of marriage is no small feat, and it was an honor to be part of their journey from the beginning. From their energetic engagement shoot to their lively wedding day filled with incredible jumping shots, this couple has never ceased to amaze me. And guess what? Their kids have inherited their impressive jumping skills too!

As soon as I met Isaiah and Ellie for the first time at the photoshoot, they melted my heart with their sweet personalities. These little ones exude warmth and charm just like their parents! In fact, they gave me a big hug before we even started snapping photos. Isaiah made me laugh with his silly energy and Ellie made my heart burst with her adorable dinosaur-inspired smiles. It was clear that this would be a session filled with laughter and joy.

Located in the enchanting city of Seattle, Discovery Park provided us with the perfect backdrop for this special occasion. With its stunning views of Puget Sound and vast green landscapes, it offered an idyllic setting for capturing precious family moments that will be treasured for years to come.

Remember those unforgettable jumping shots from Chris and Rebekah's engagement shoot AND wedding day? Well, guess what? This incredible family didn't disappoint! I couldn't resist recreating their parents' famous jumping photos, and capturing Isaiah and Ellie's boundless energy as they jumped and played around the park. It was a true delight to witness their infectious laughter and carefree spirits.
While capturing traditional family portraits is always meaningful, I always include candid moments that highlighted their unique personalities. From impromptu tickle fights to heartfelt embraces, every frame showcased the genuine bond this family shares.
As we wrapped up this incredible family portrait session, it was evident that love and laughter were the foundation of Chris and Rebekah's ten-year journey. Isaiah and Ellie brought an extra dose of joy and excitement to the shoot with their amazing jumping skills! Discovery Park served as the perfect backdrop for this celebration, providing breathtaking views that beautifully complemented this vibrant family. To all our readers in the Seattle and Bellevue areas searching for memorable family portraits or looking to explore Discovery Park's beauty through photography, we hope this blog post brings inspiration and sparks a desire for your own fun-filled adventure!

Remember, dear readers, capturing your precious moments is my passion. If you're ready to embark on an unforgettable photography experience like Chris and Rebekah's family portrait session, don't hesitate to reach out! I can't wait to create memories that will last a lifetime.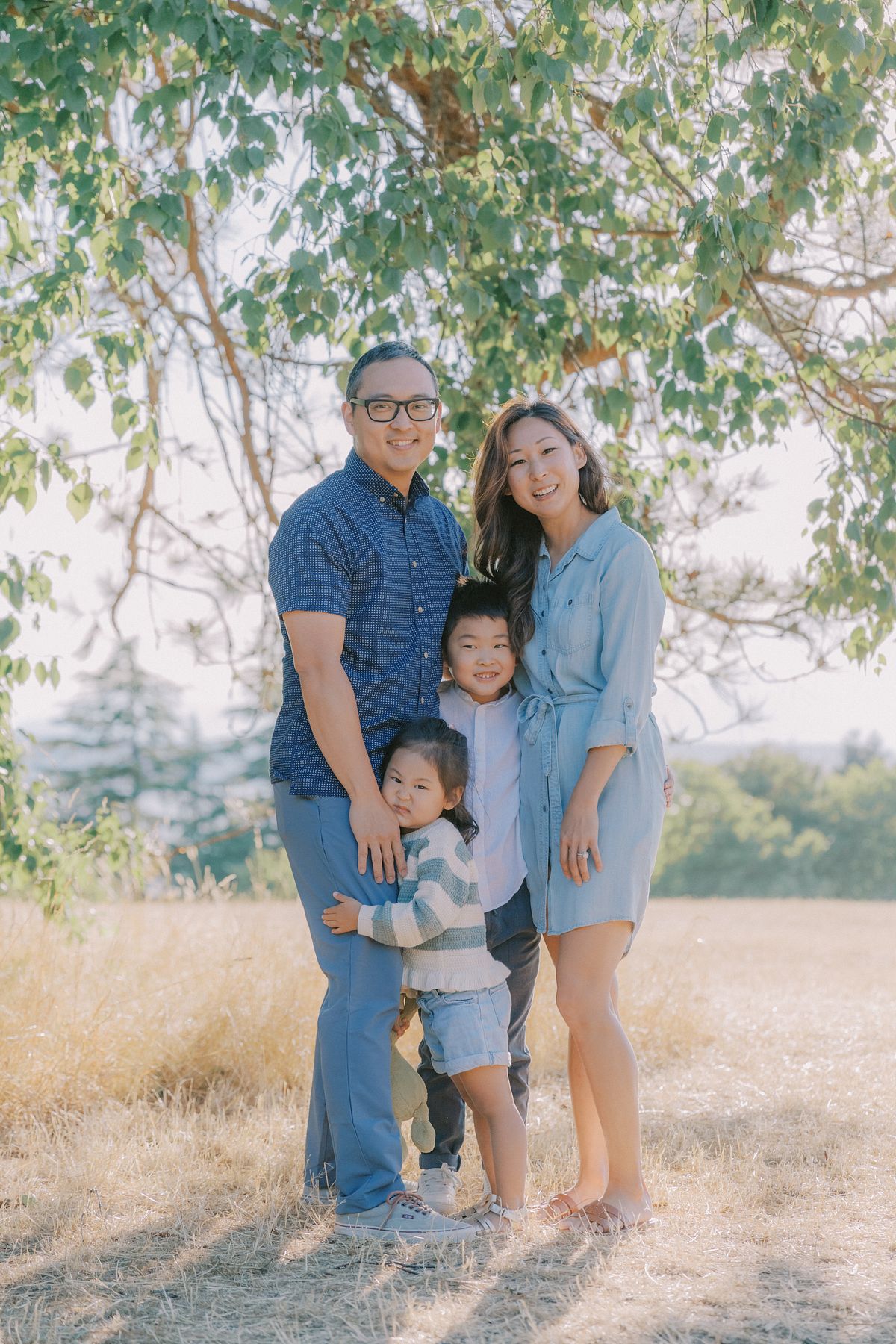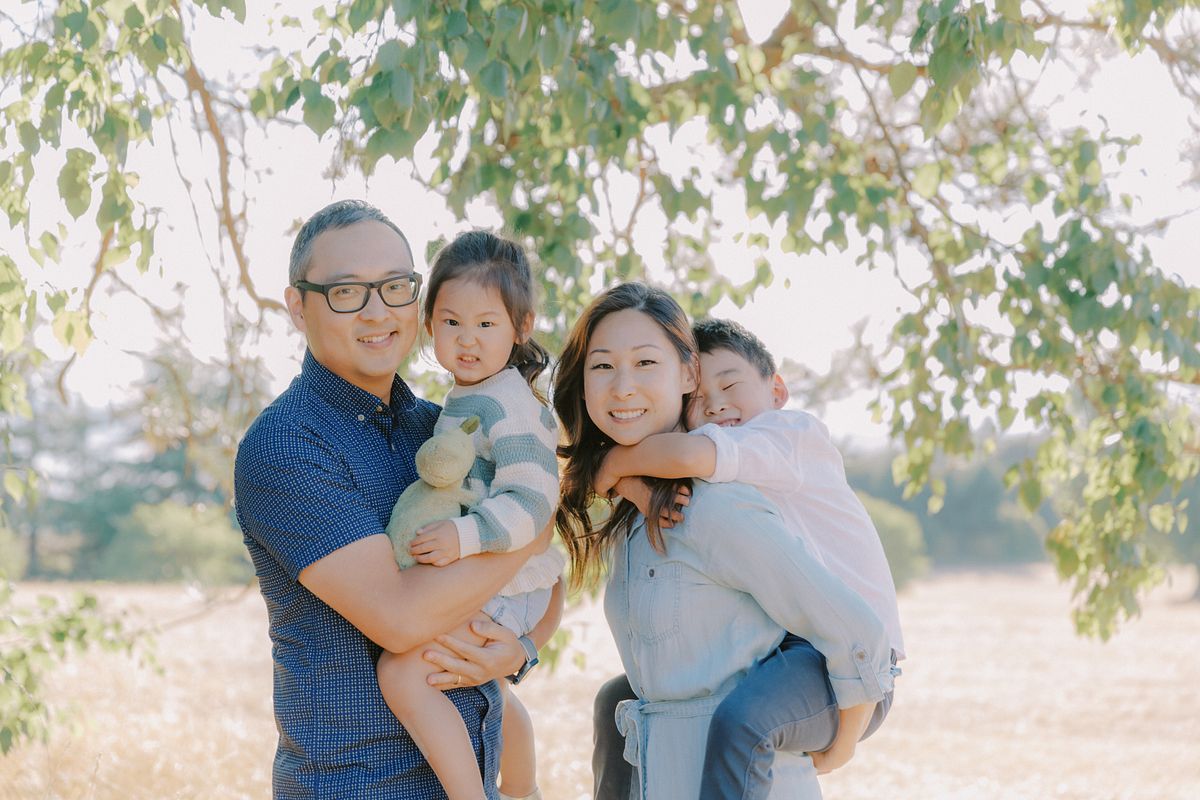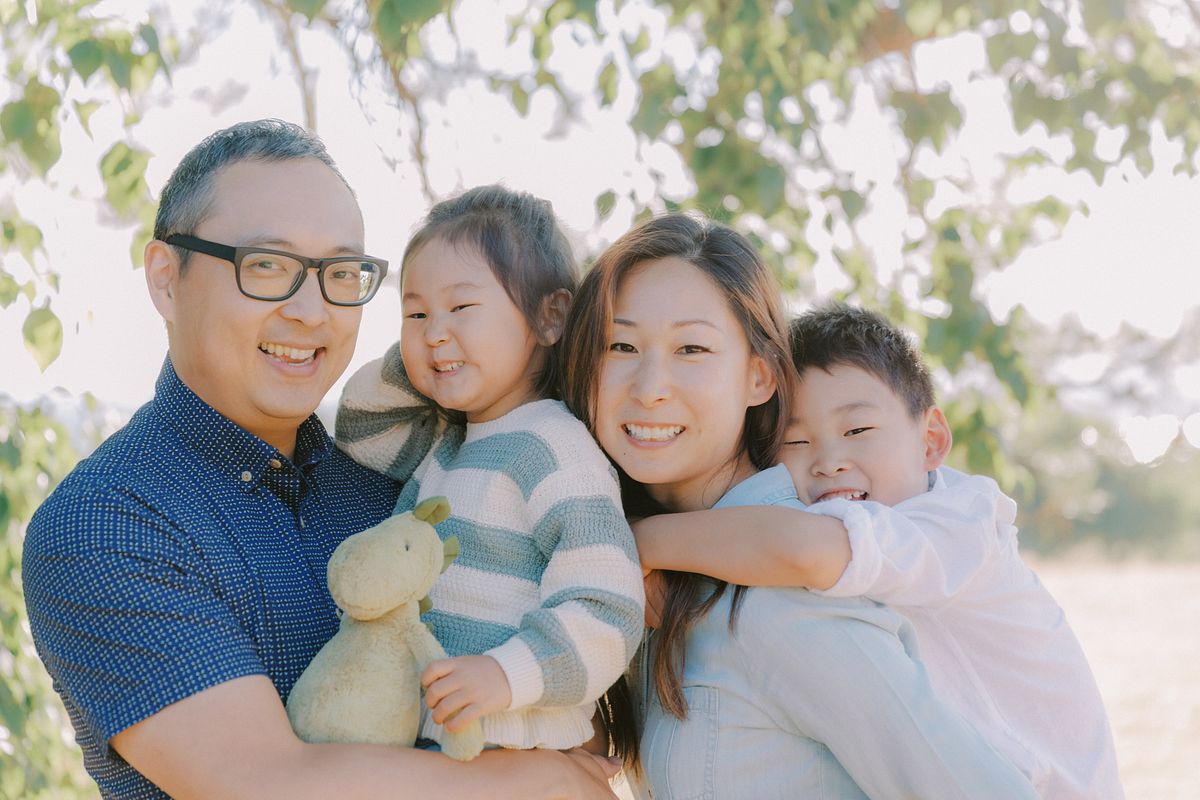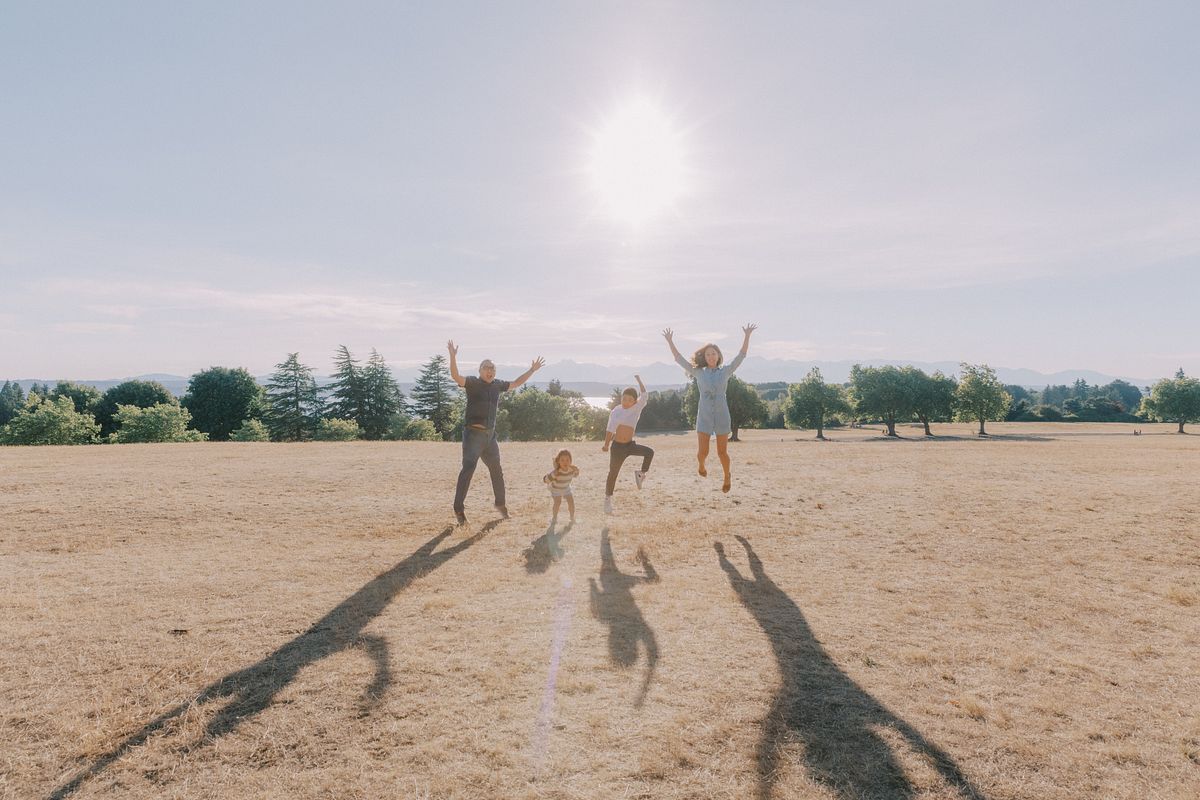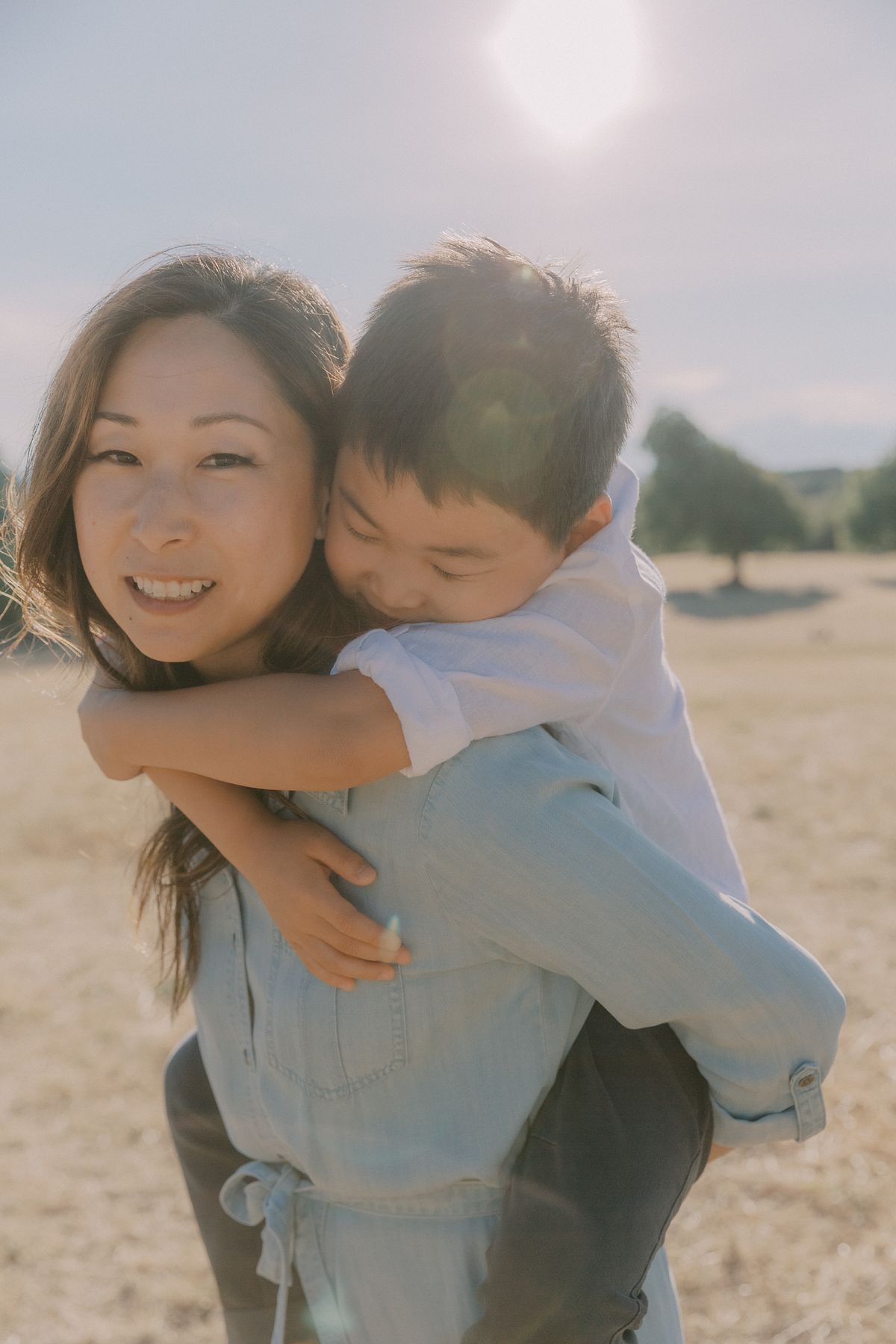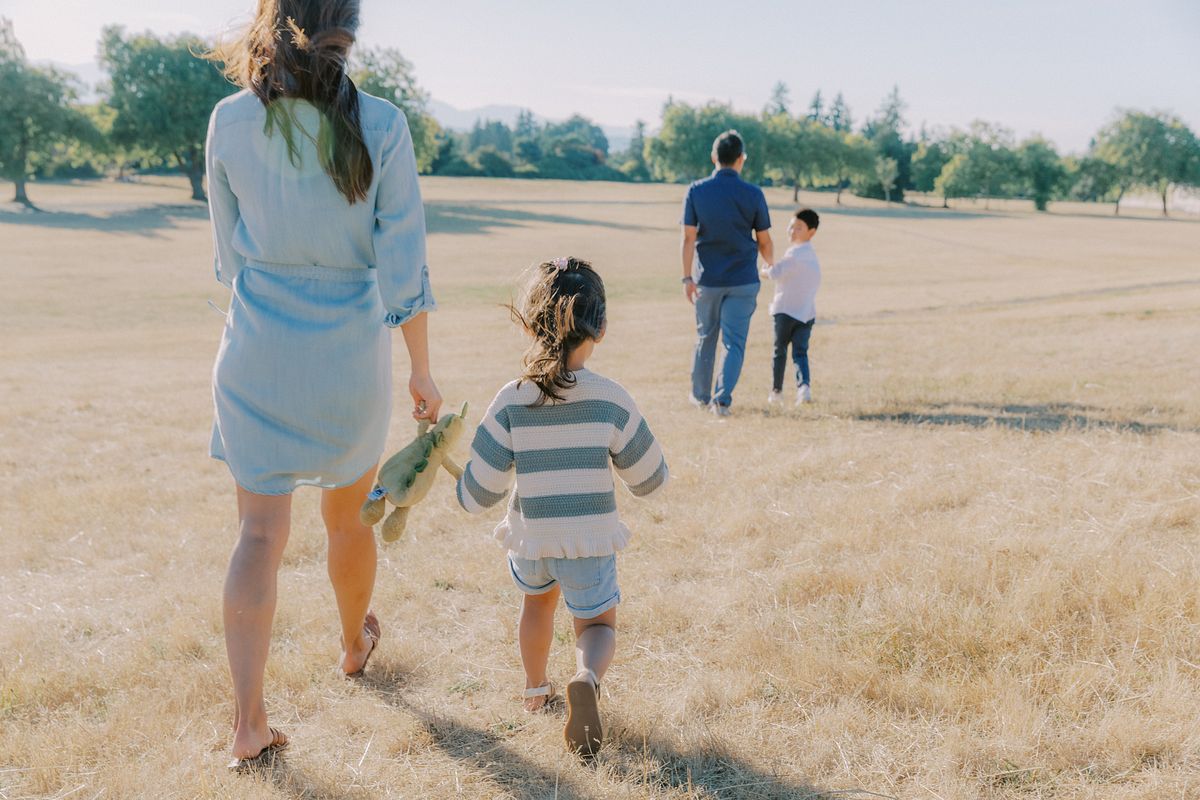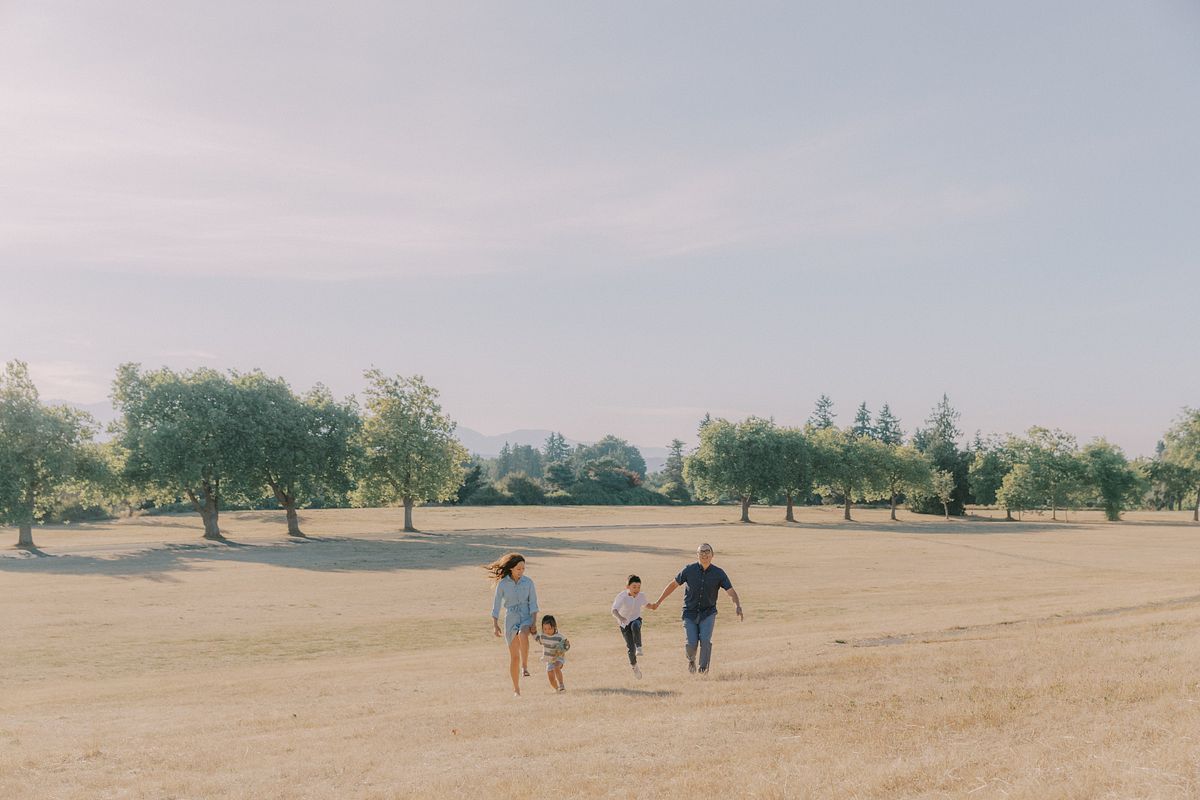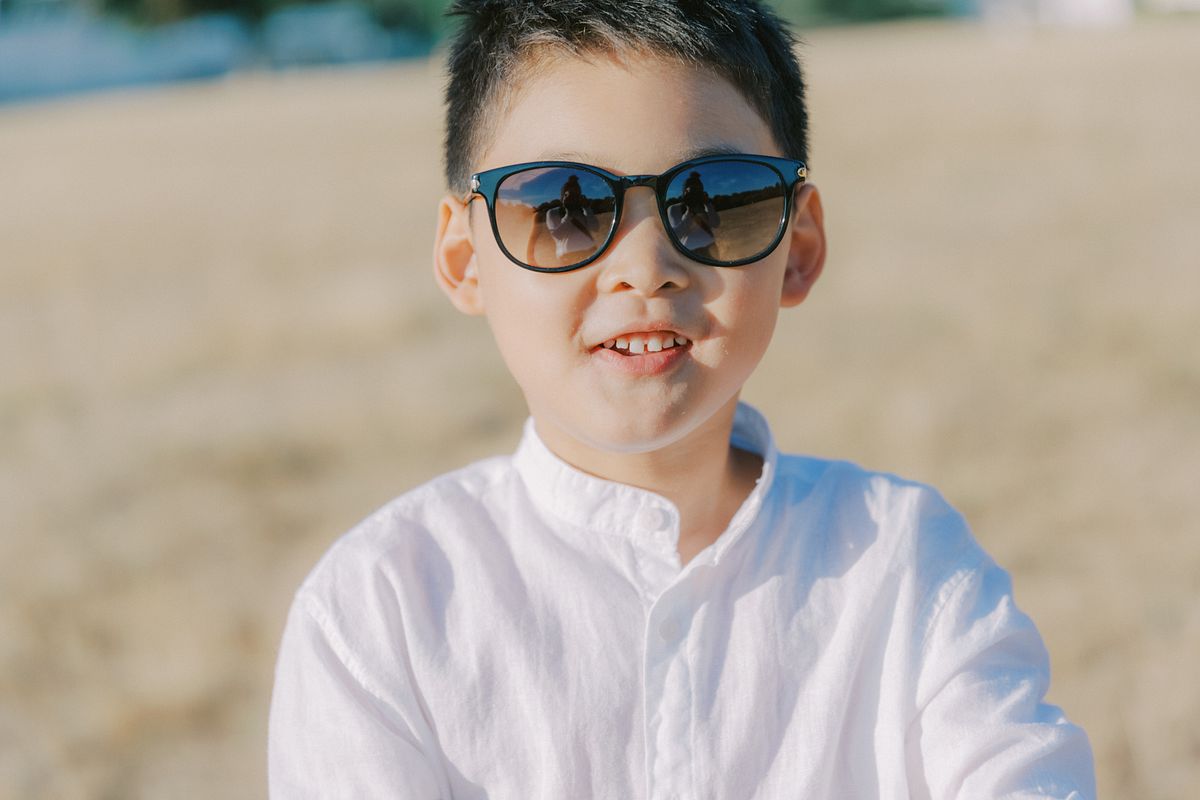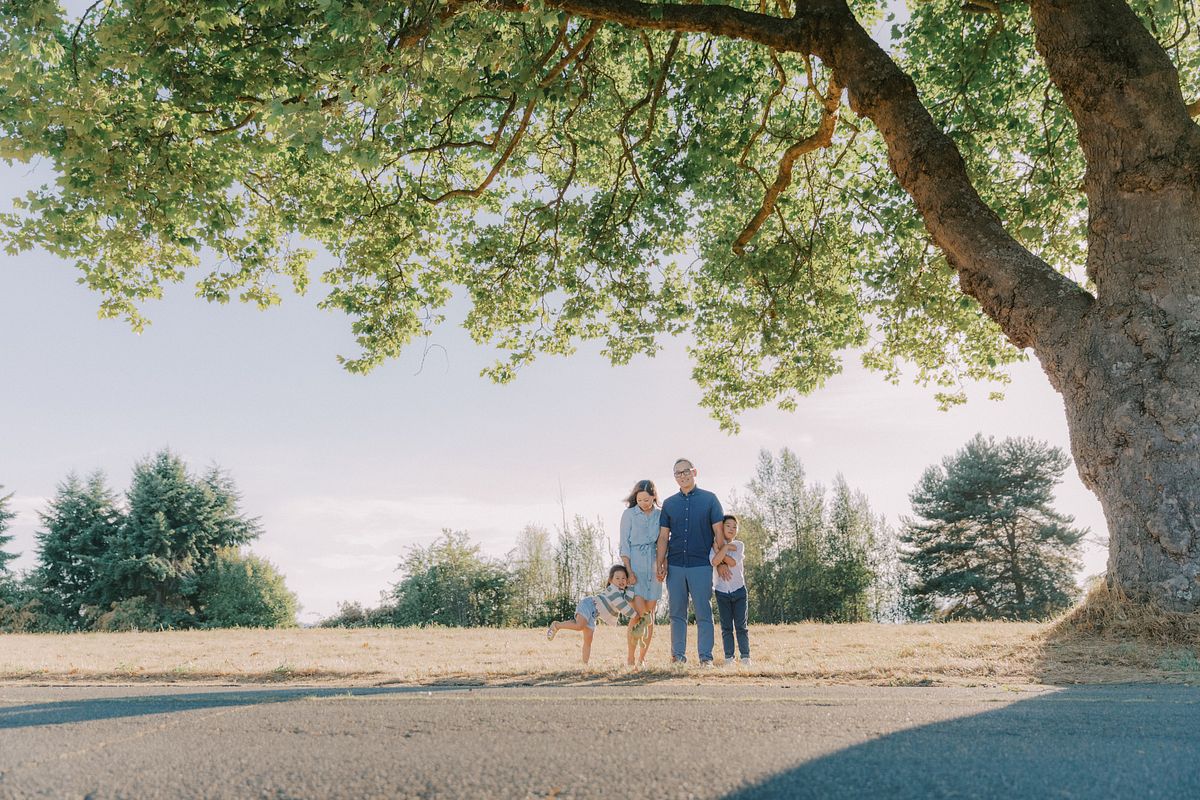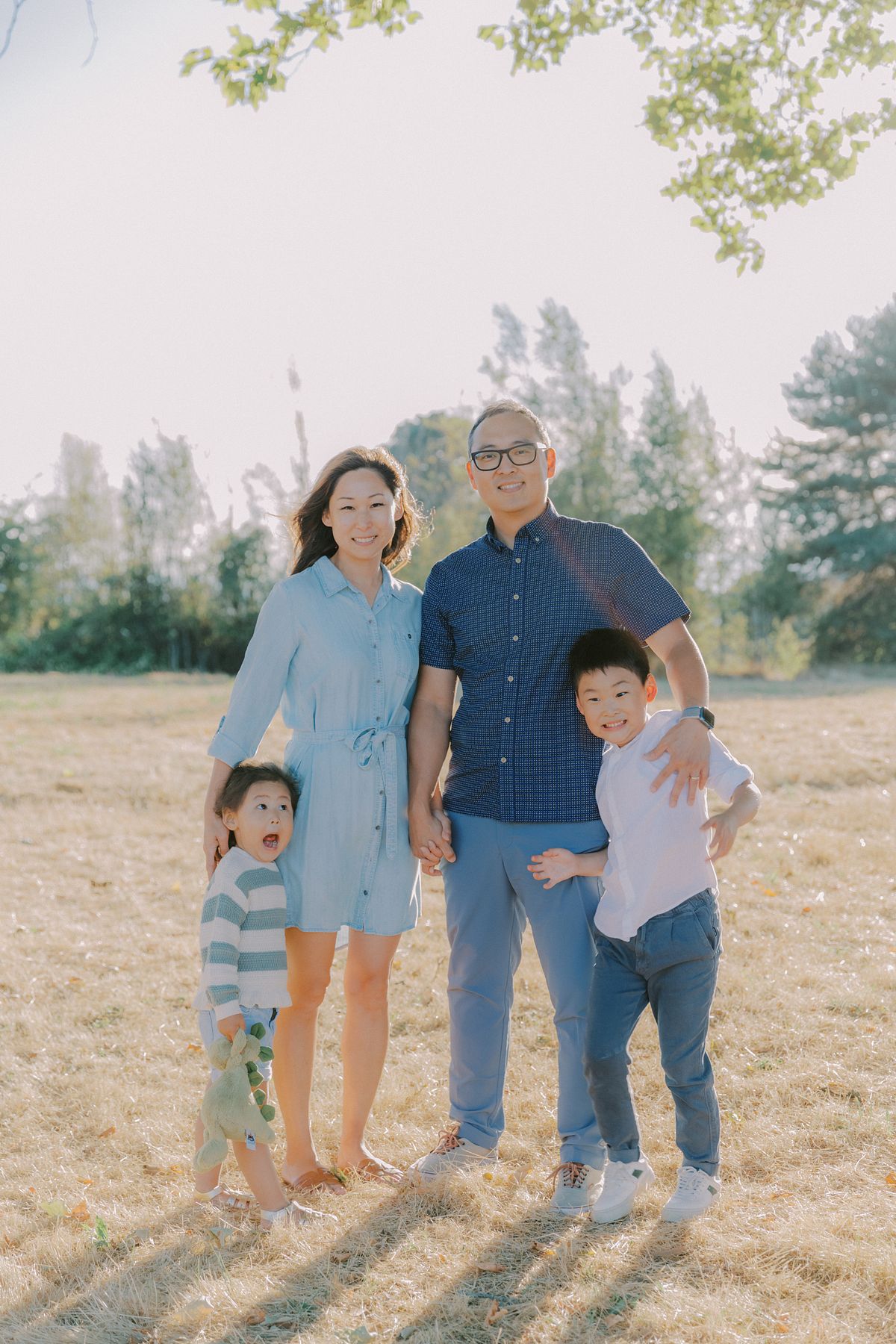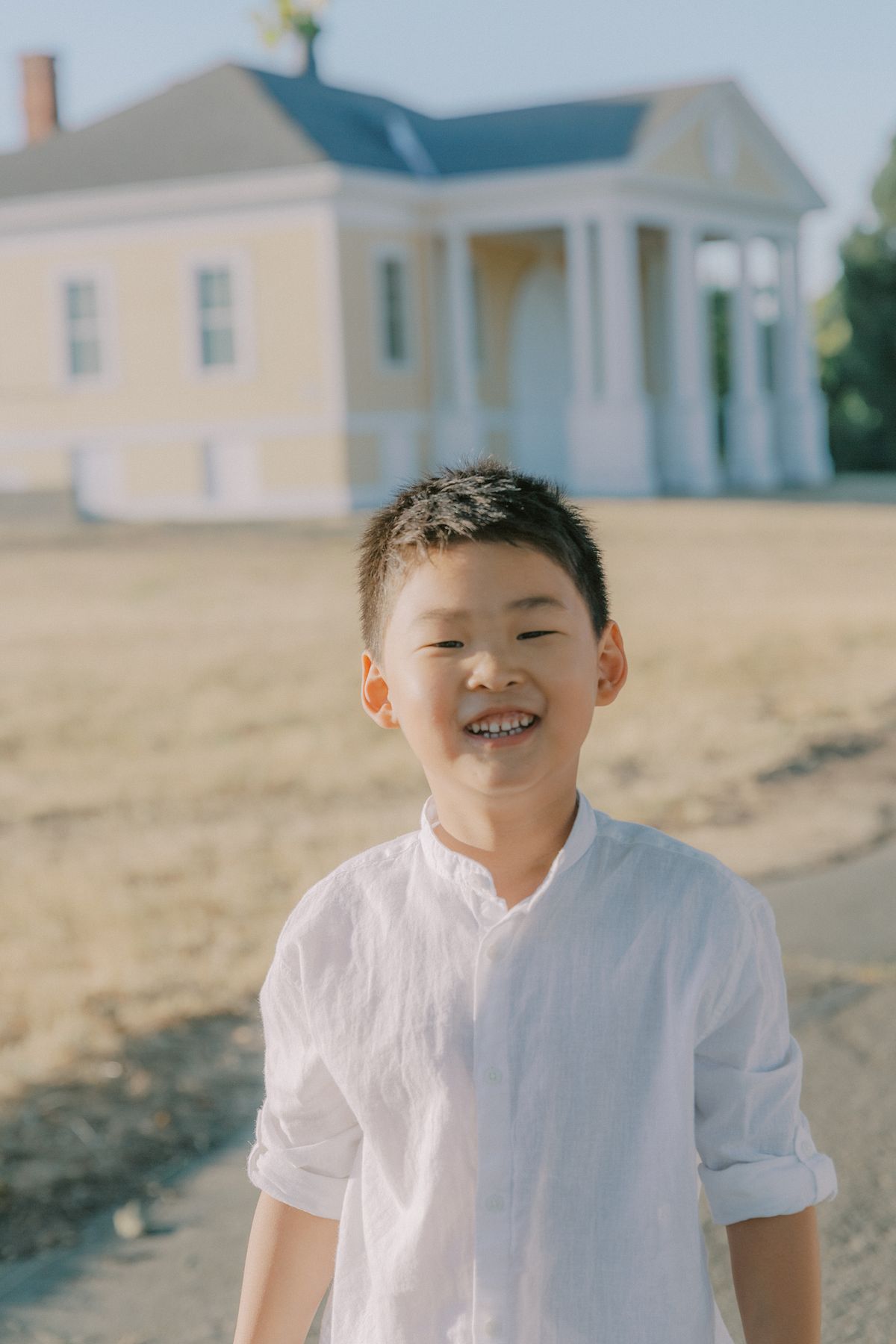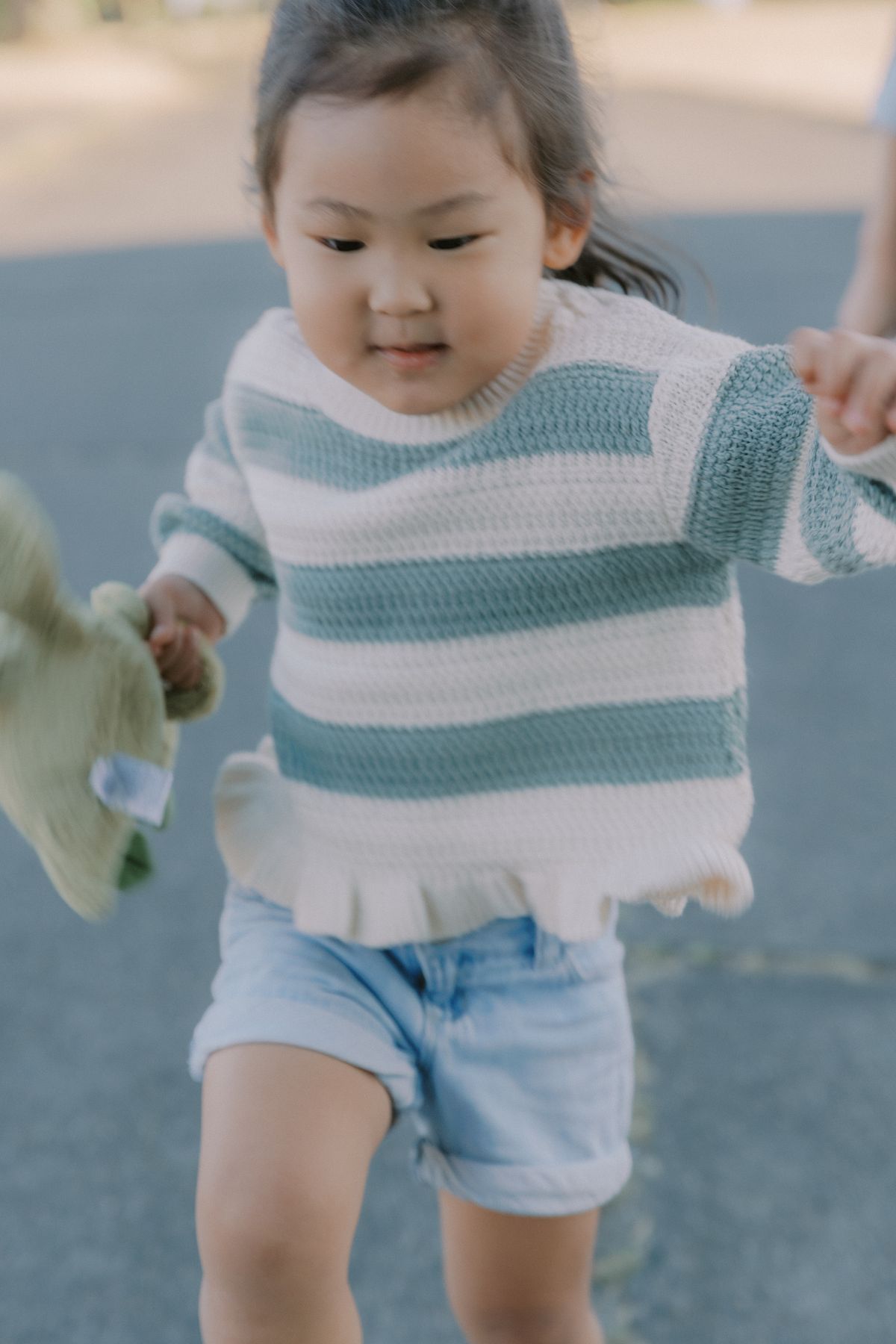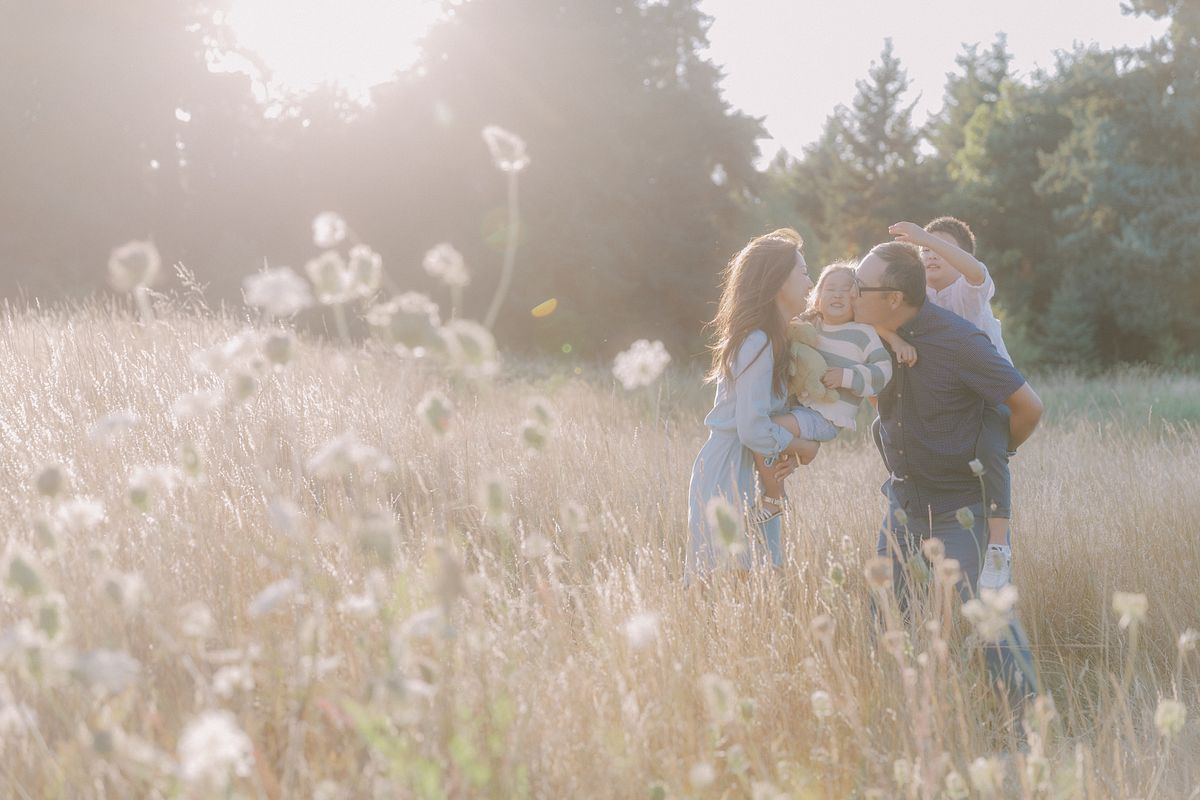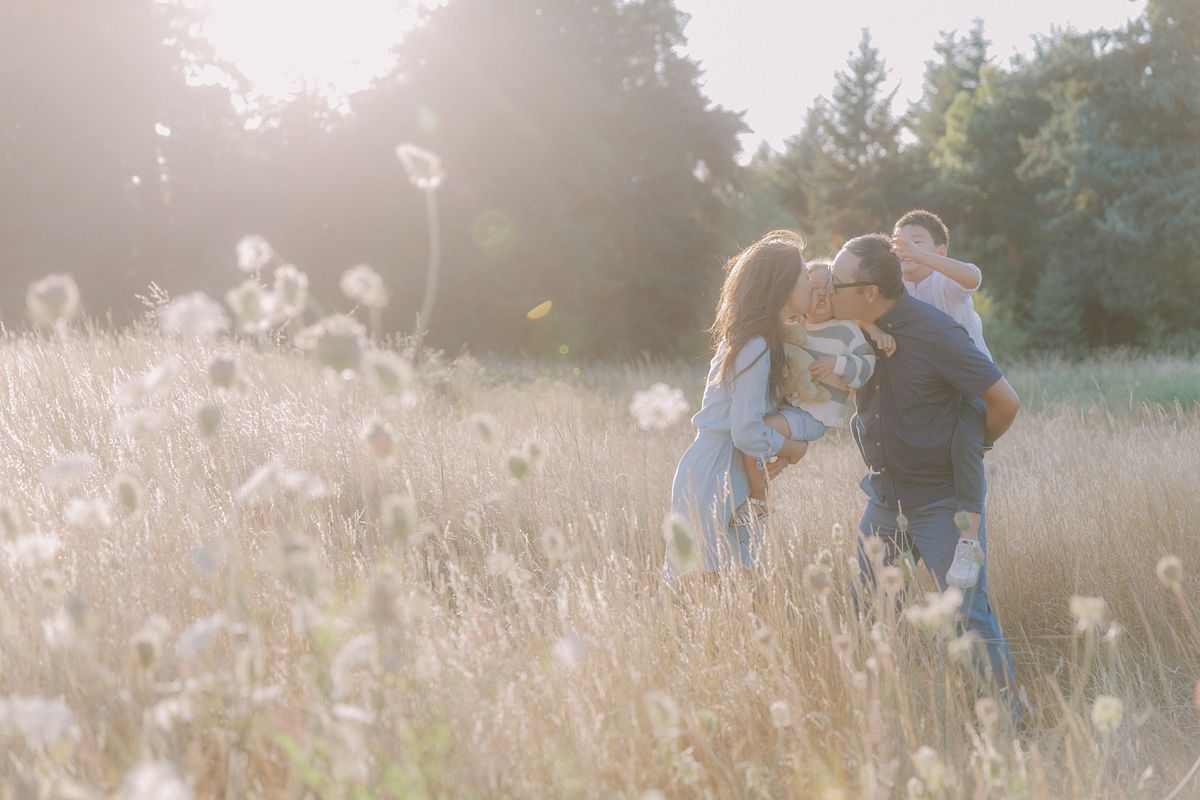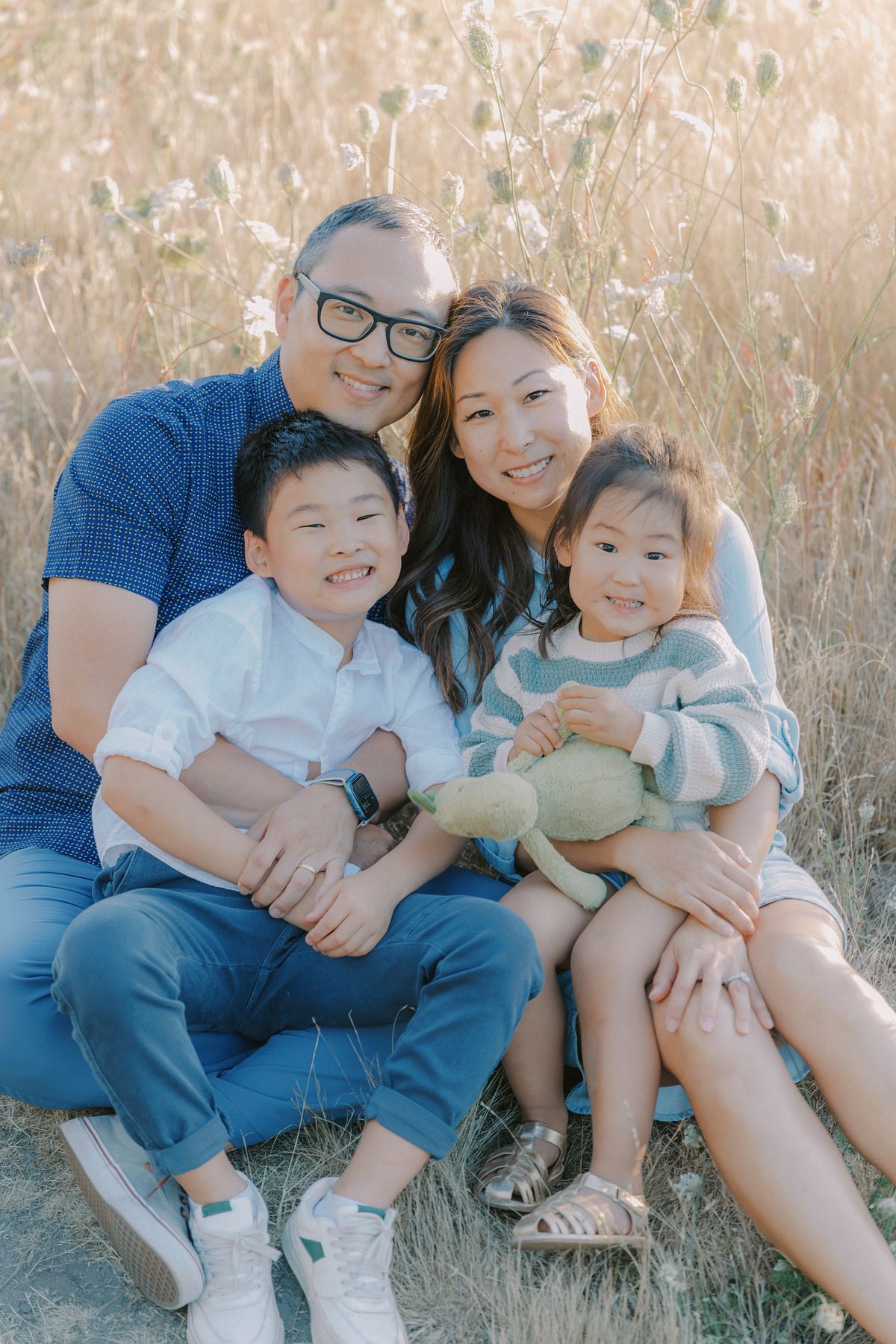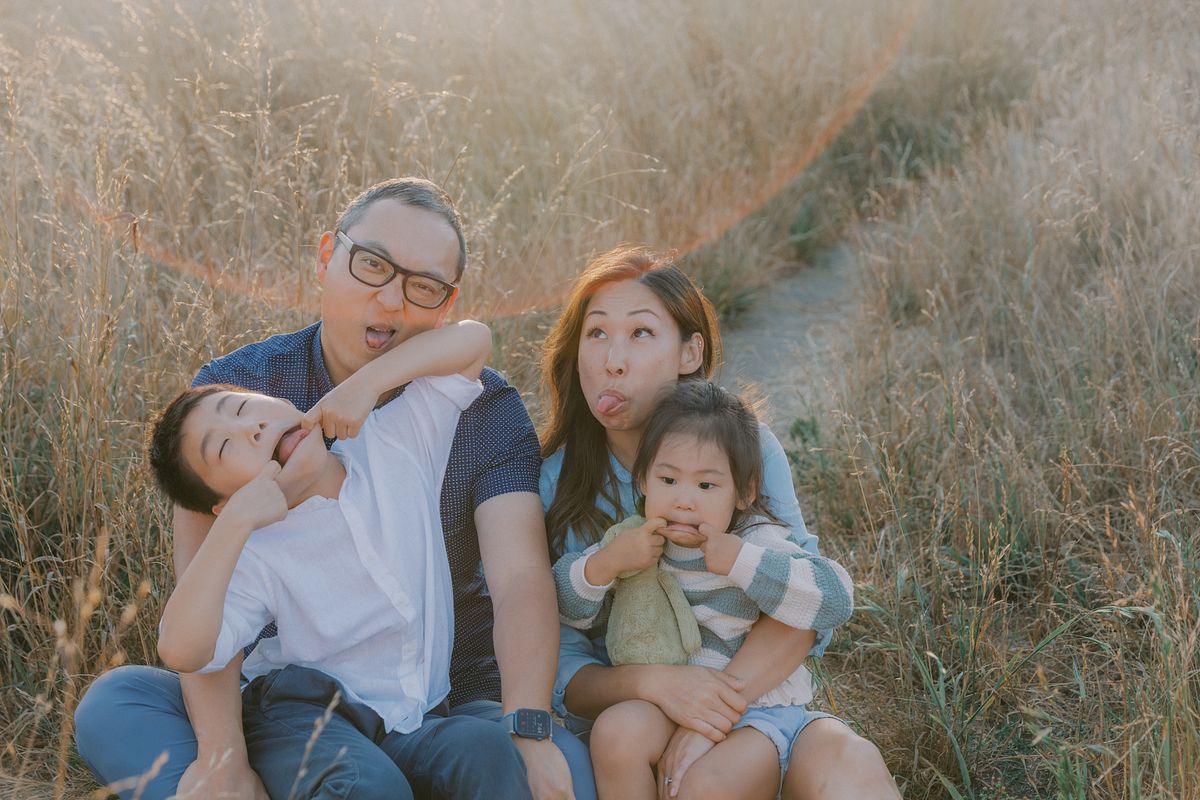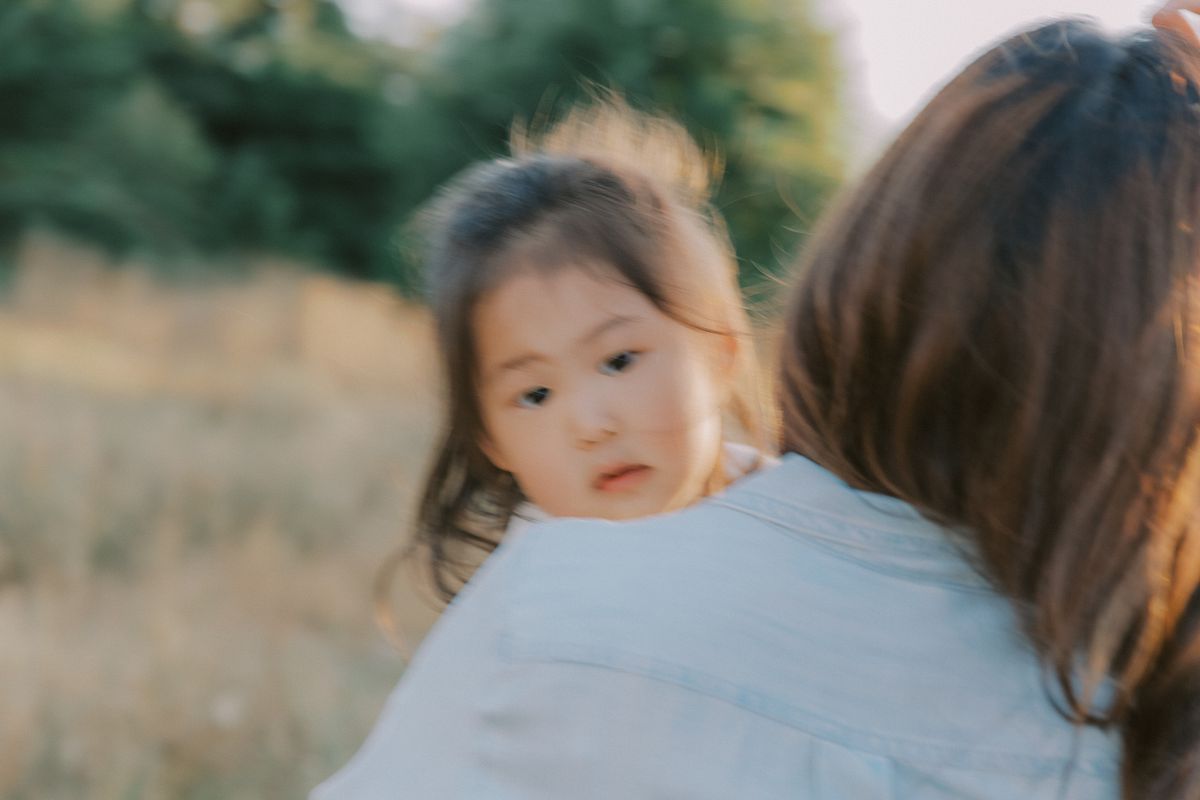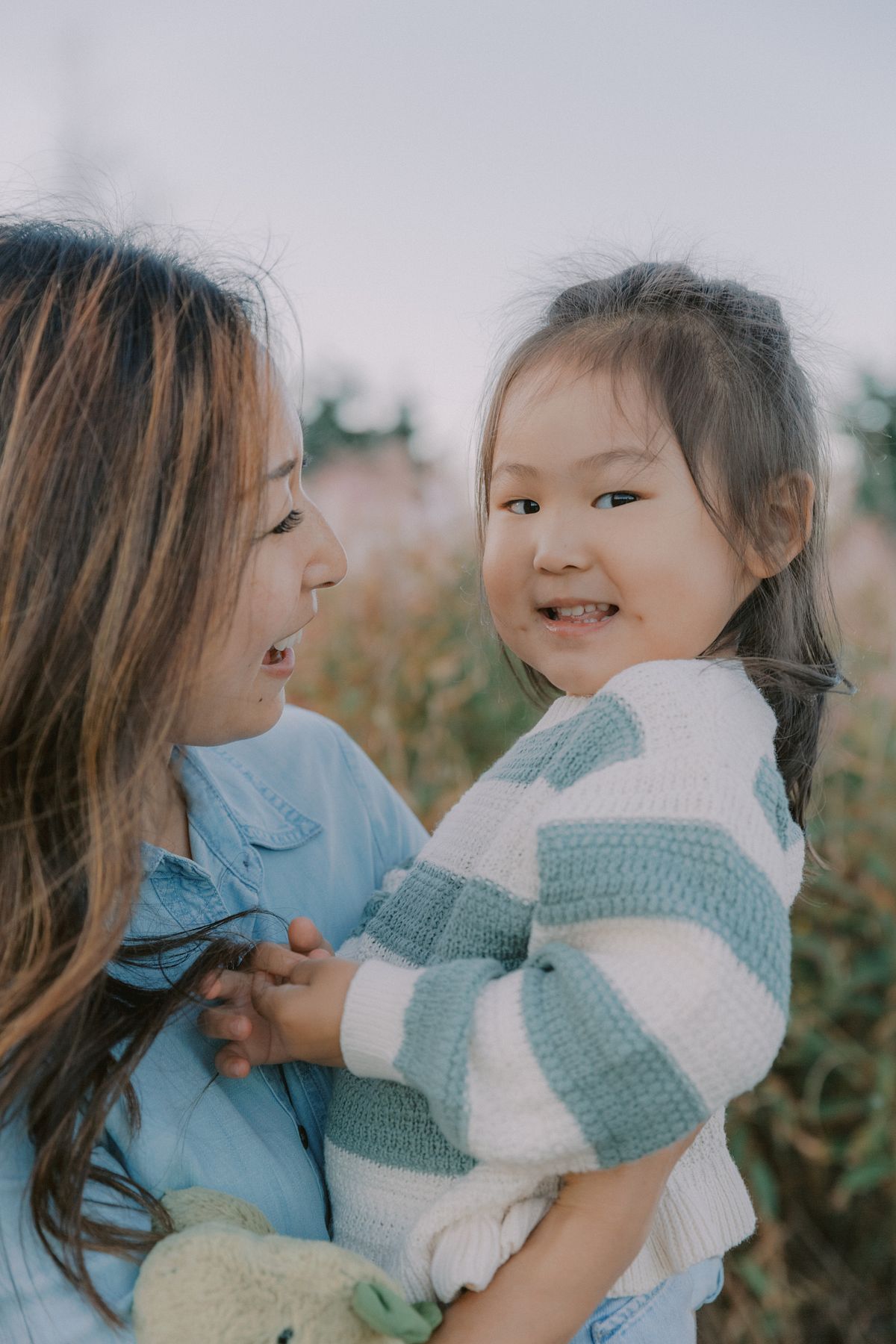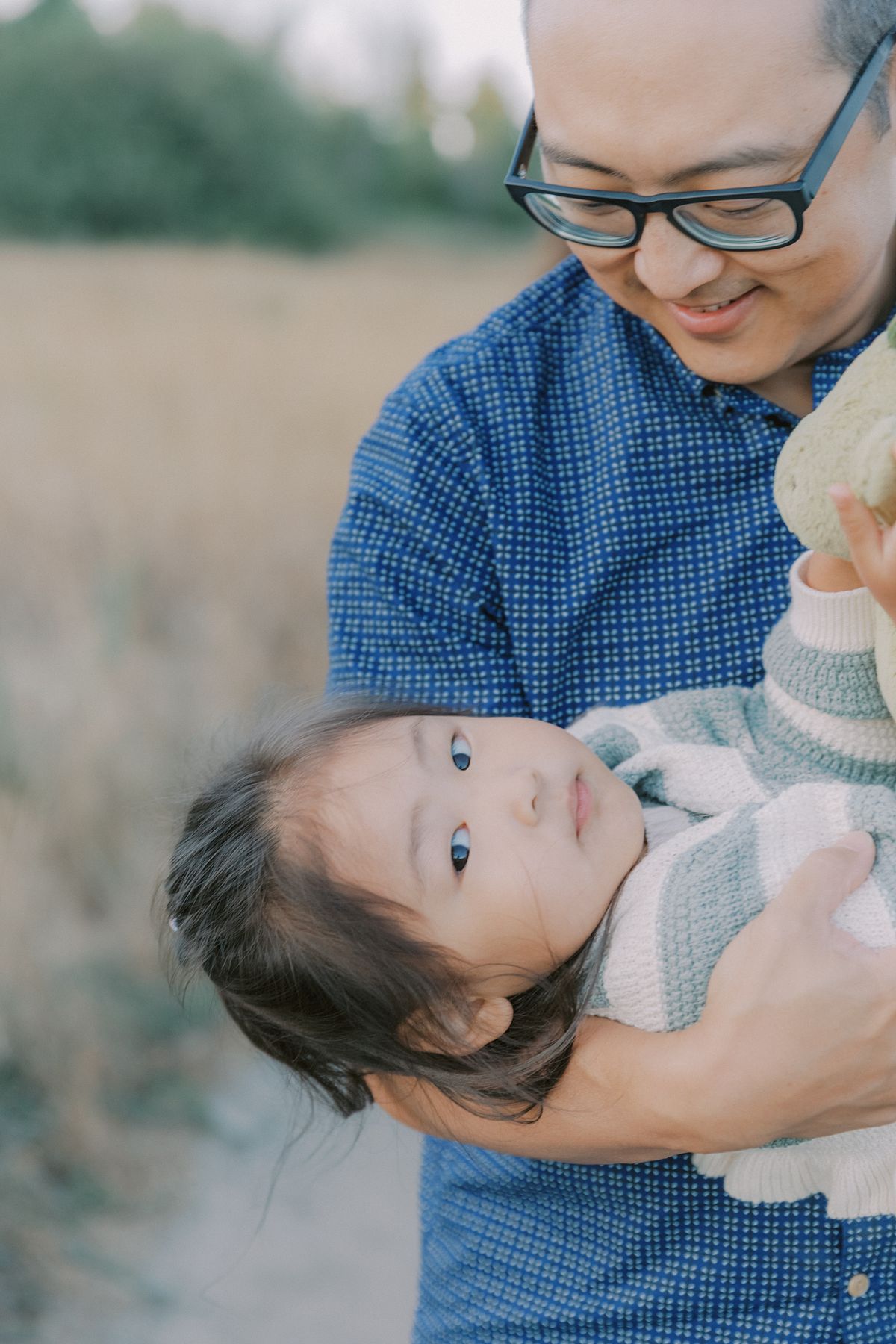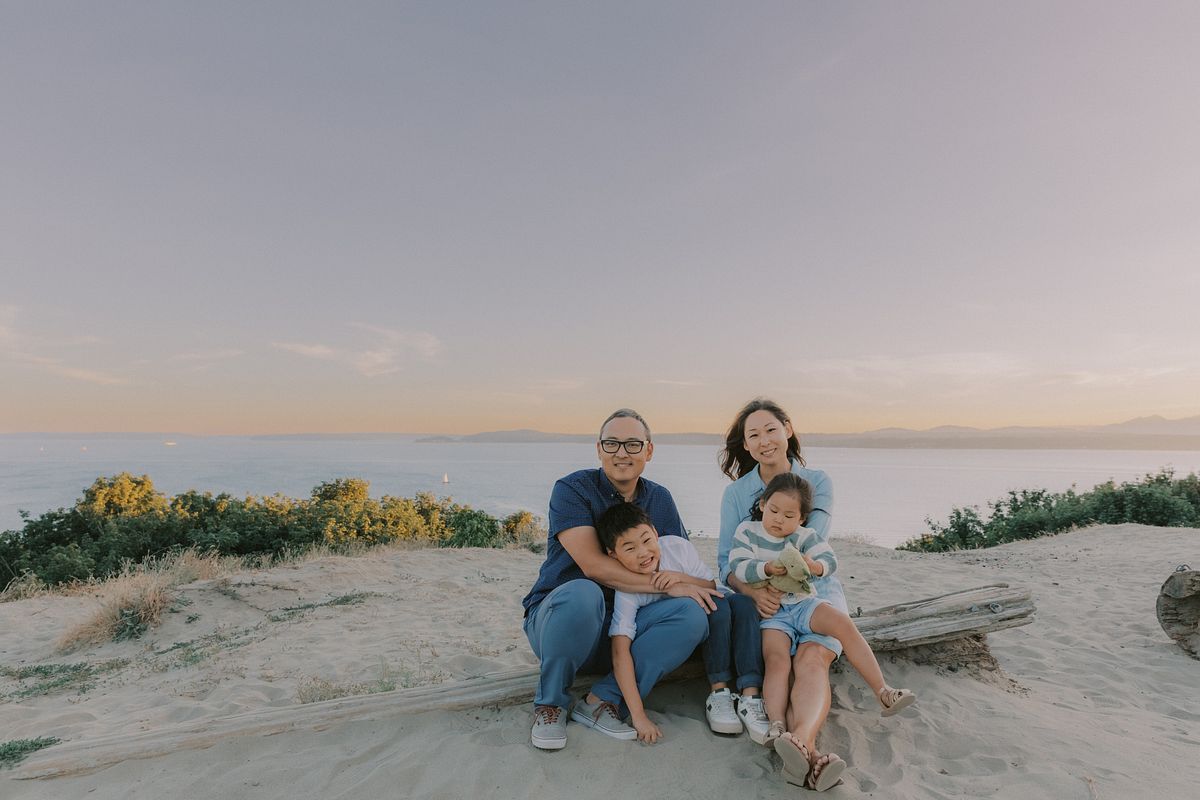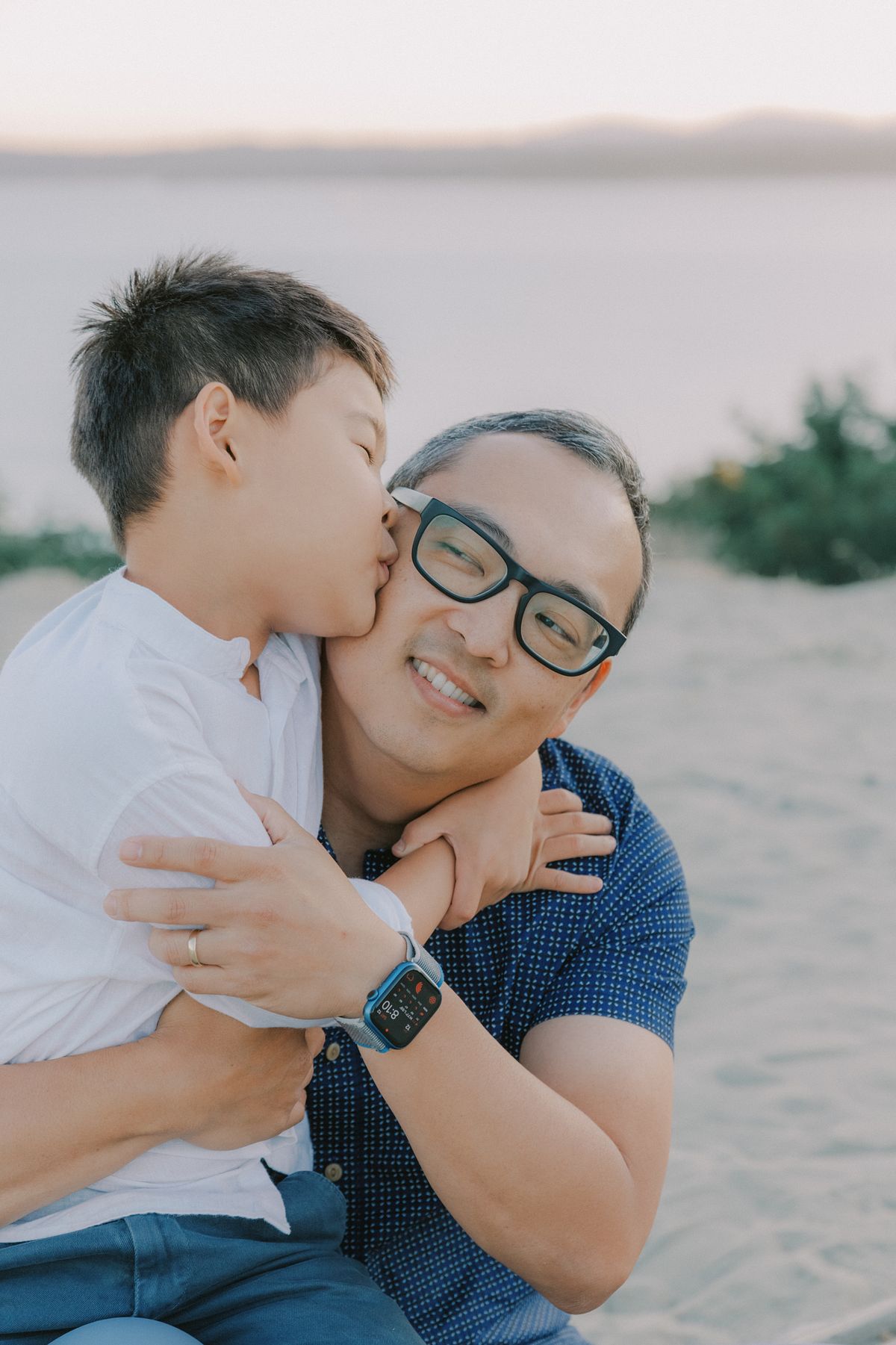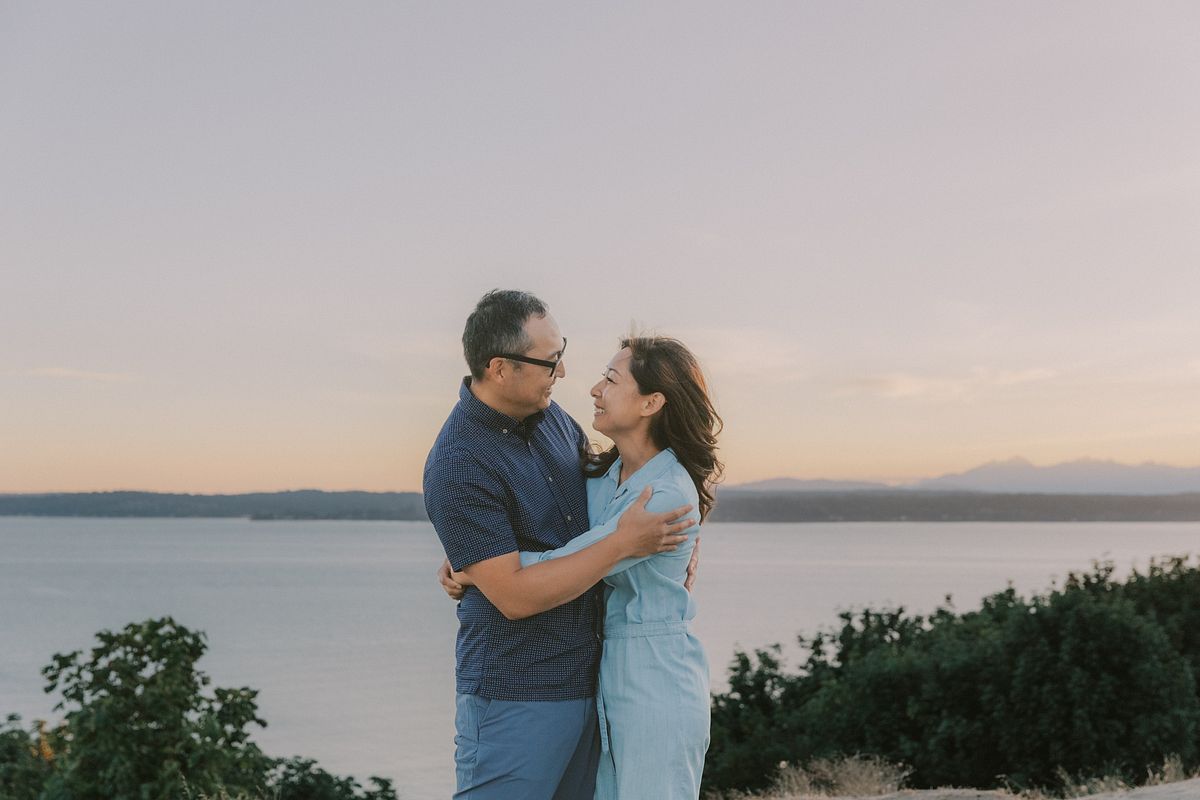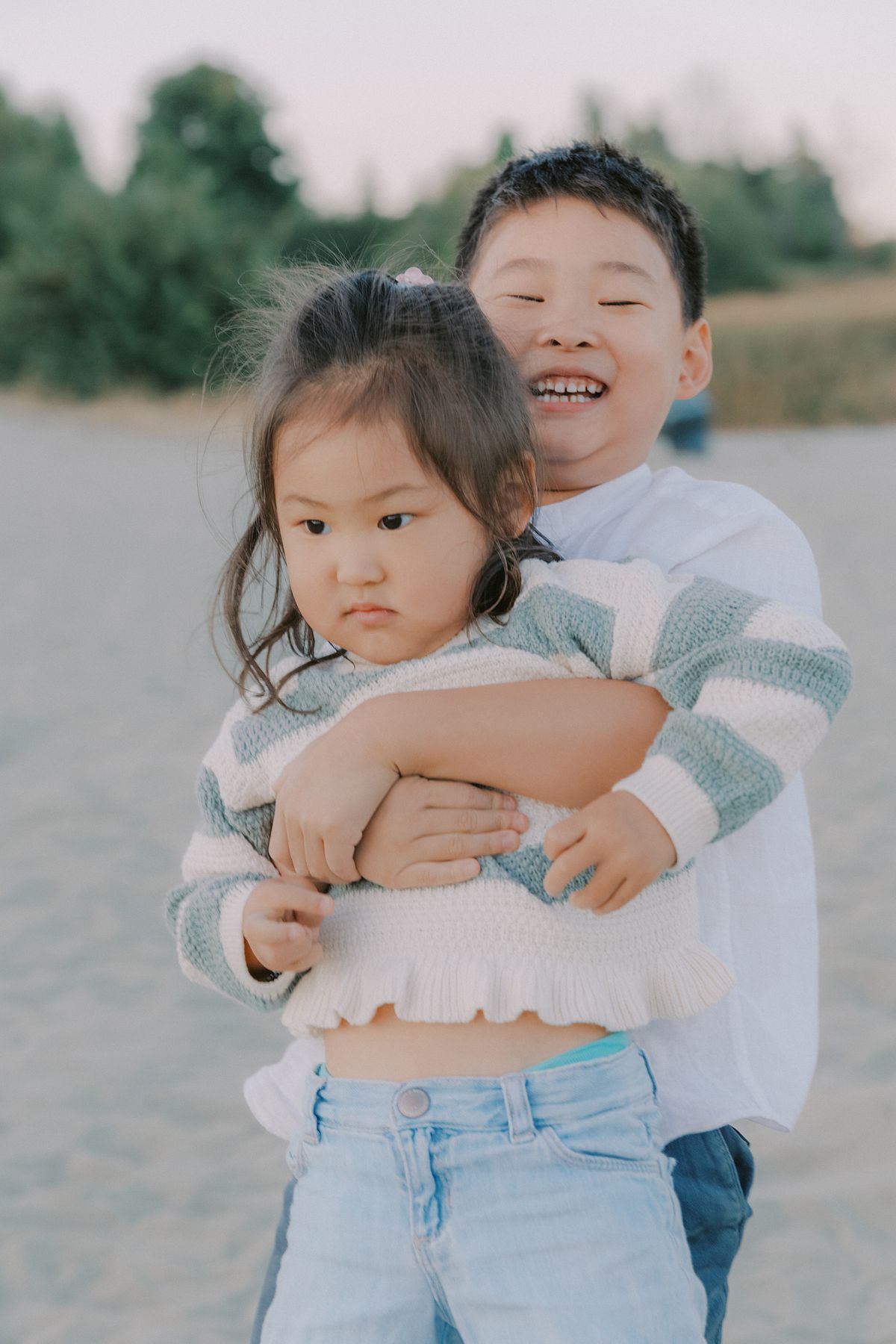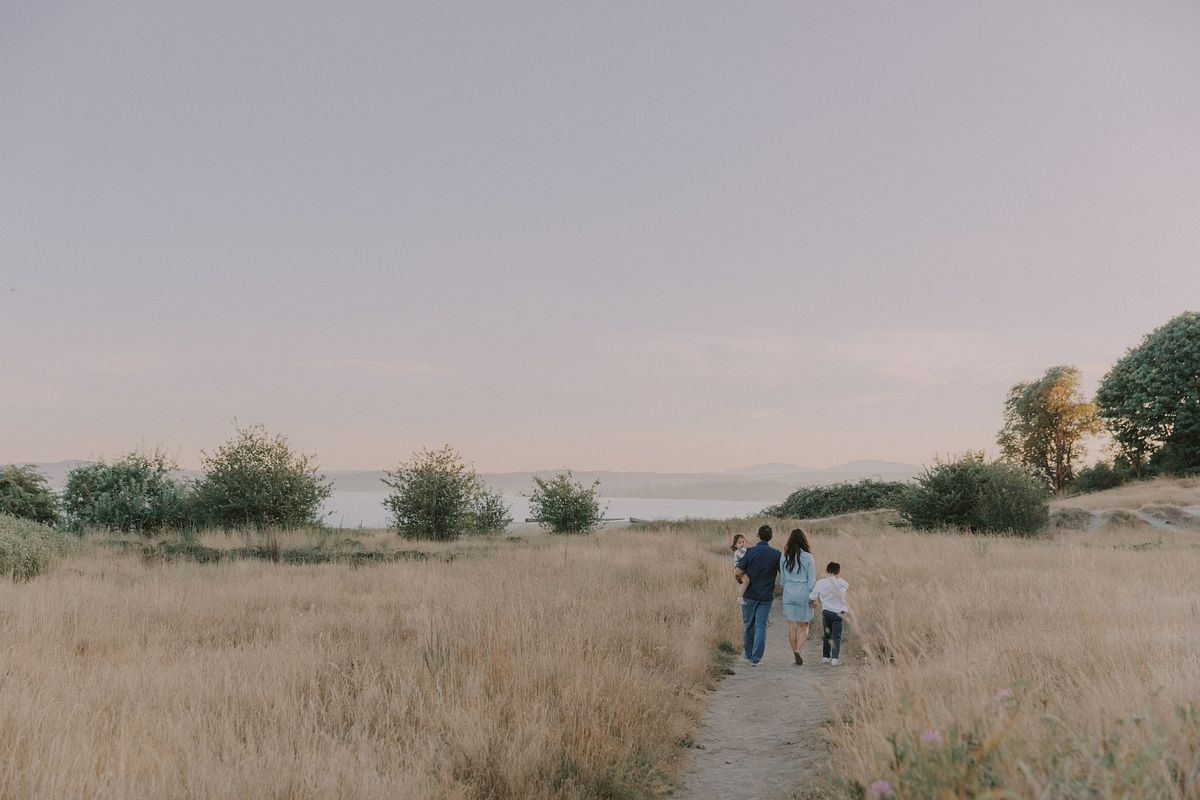 Please visit my family portfolio to see more of related work!