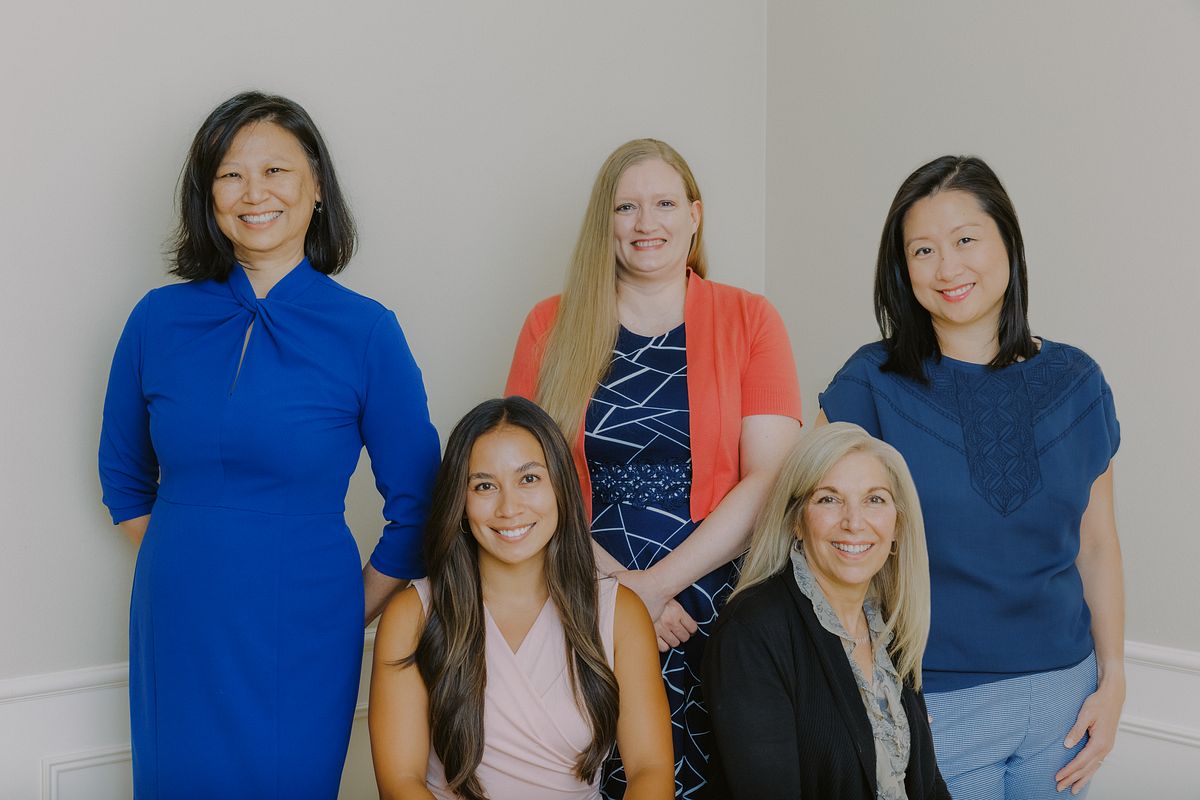 Hey there, lovely readers! Today, I want to share with you a recent branding photoshoot session that I had the pleasure of shooting for Eastside OB/GYN. If you're in the Bellevue, Kirkland, or Seattle Metropolitan Area and in need of premier OB/GYN services, be sure to check them out at Eastside OB/GYN.
Now let's dive into the details of this exciting project. The goal was to update Eastside OB/GYN's image, branding, marketing materials, social media presence, and website with fresh and professional photography. They wanted formal headshots that exuded professionalism while also capturing the warmth and personalities of their providers through lifestyle-based portraits. Additionally, they requested facility details shots to showcase their inviting office space.
As a lifestyle and branding photographer based in Seattle and Bellevue myself (Yvonne Wong Photography), I understand how crucial it is for businesses like Eastside OB/GYN to have high-quality images that reflect their brand values. Good branding photography helps establish trustworthiness while also showcasing the personal nature of a business.
For formal headshots, we used soft lighting techniques to create flattering portraits that highlighted each provider's expertise and professionalism. These headshots are perfect for updating online profiles on social media platforms like LinkedIn and Instagram or adding a personal touch to email signatures.

Moving onto lifestyle-based portraits – these shots were all about portraying nurturing and caring services from the providers. We encouraged natural interactions while ensuring everyone looked their best by providing gentle guidance on posing and expressions. These lifestyle portraits help potential patients get a sense of who they'll be seeing when they visit Eastside OB/GYN – friendly faces ready to provide compassionate care.
Lastly, we couldn't forget about showcasing the beautiful office space at Eastside OB/GYN, conveniently located within Evergreen Hospital building, across its maternity ward. Facility details shots are essential for giving potential patients a glimpse into what they can expect when they visit. We captured images of the waiting area, exam rooms, and even some cozy corners that exuded warmth and comfort.
By providing Eastside OB/GYN with a wide range of branding portraits and facility detail shots, we were able to help them update their marketing materials, website, and social media presence effectively. These images will undoubtedly play a vital role in attracting new patients who resonate with their brand values.
If you're looking to update your business's image through professional branding photography like this shoot for Eastside OB/GYN, I'd love to chat! Head on over to my branding photography page to learn more about how I can help elevate your online presence.
Remember, in today's digital age, having strong branding portraits is crucial for standing out from the competition and connecting with your target audience. So don't wait – invest in high-quality photography that truly represents your business!