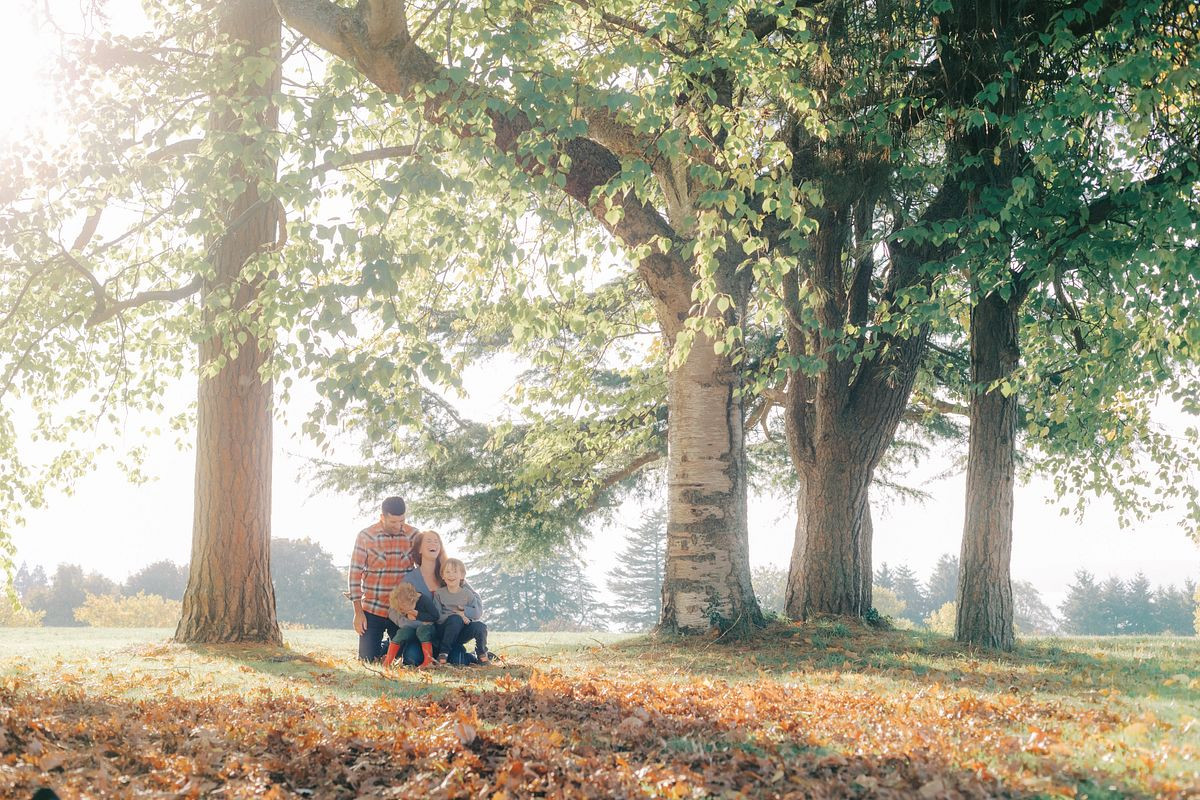 Hey there, fellow admirers of life's finer moments! I've got a wondrous family session to share with you, set against the stunning backdrop of Discovery Park during a picturesque autumn day.
In the heart of Seattle, I had the pleasure of reuniting with Ally and David Erickson, along with their lovely children, Jo Jo and Jacob, for a family portrait session. It's pretty remarkable that I first met this beautiful couple seven years ago when I had the honor of photographing their wedding. As a photographer, there's something truly special about witnessing a family's journey over time.
The day was tinged with nostalgia as we reminisced about their wedding day, and it was wonderful to see how their family has grown and evolved. Jo Jo, in particular, has turned into quite the soccer superstar, and he showcased his impressive skills during our shoot. I was genuinely awestruck.
Our canvas of choice, Discovery Park, was a masterpiece of colors and textures. It was nature's symphony, and the autumn foliage served as its most exquisite notes. The vibrant autumn foliage provided a breathtaking natural canvas, creating a magical atmosphere that's quintessentially Pacific Northwest.
But the true magic happened when we decided to recreate a moment from their wedding day. Ally giving David a piggyback ride, just like they did in their wedding photo, was a fun journey down memory lane. The love and laughter in their eyes were a testament to the enduring bonds of family.
I can't express enough how thankful I am for clients like Ally and David, who not only support my work but have become part of my extended family. They heard I was back in action, and they reached out to book a portrait session, reminding me of the deep connections we form with the people we photograph.
For those of you in the Greater Seattle Area seeking family portraits, Discovery Park is a prime choice. With its natural beauty and serene atmosphere, it's an ideal setting for capturing the essence of your loved ones, whether it's commemorating cherished memories or creating new ones.
So, if you're on the hunt for family portraits in this neck of the woods, don't hesitate to get in touch. I'd be delighted to be a part of your family's journey, just as I've been with the Erickson family. Let's create beautiful memories together.

Until next time, keep smiling, and cherish those beautiful moments that make life so special. See you soon! 📸🍂
~ Yvonne